This "Love Sign" springs from a love of the iconography and vernacular of road signs. It's also a response to the sometimes heartless world in which we live.
Religious and corporate marks aside, there's perhaps no symbol more recognisable than the octagonal red "STOP" sign. Expletives deleted, there's perhaps no word more powerful and evocative than "LOVE".
Entitled "Stop! In the Name of Love", this numbered multiple artwork was first created by Brisbane text-based artist Alan James in 2003. Each one is individually labelled and numbered.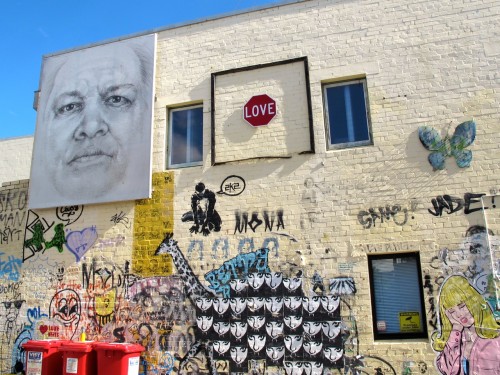 The 600 mm diameter aluminium Love Sign is made in Australia, to international traffic control specifications (well, with one obvious discrepancy). It's ready for easy hanging, indoors or out. And it features an ultra-reflective finish—so, with a distant light in a dark room, it glows like new love.
The Love Sign appeals as an artwork/design piece, and makes a popular gift, especially with lovers and wedding guests. Today, Love Signs can be found hanging in bedrooms and boardrooms from Noosa to New York, Paddo to Paris. There are some 500 of them out there, in 50-something cities/towns/places in a dozen or so countries.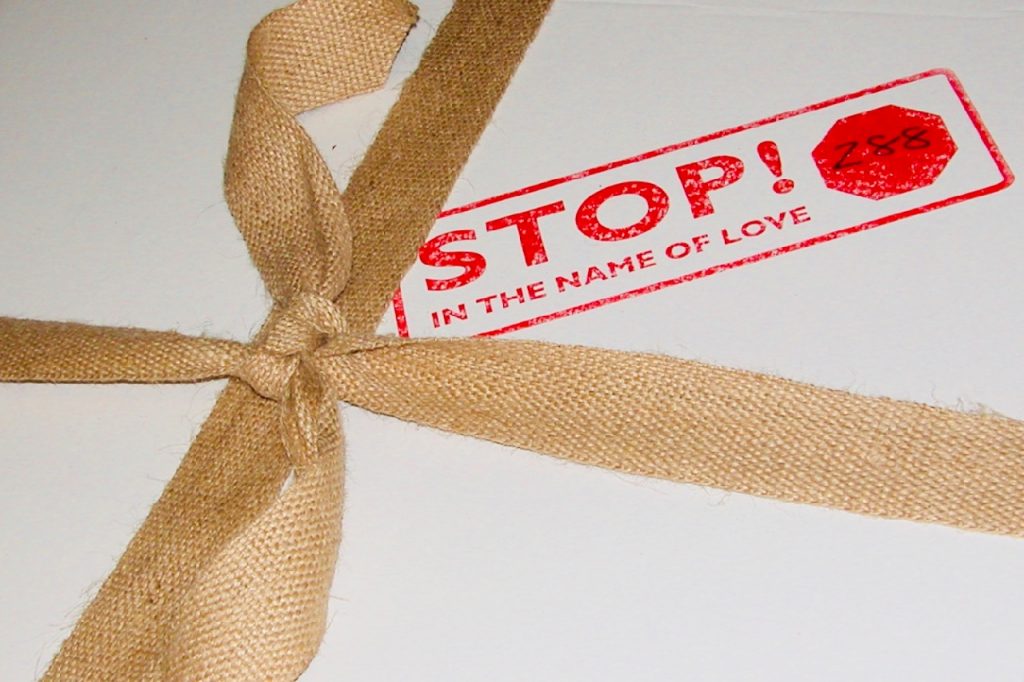 We hear on the grapevine that Love Signs have been acquired by Cate Blanchett ("our Cate"), Toni Collette ("our Toni") and Kevin Roberts (world chief of Saatchi & Saatchi, and author of Lovemarks: the future beyond brands). They've made surprise appearances at weddings all over Australia and in England, Sweden, the Netherlands and Italy. One even popped up at an opening night on Broadway.
Which is all, well, lovely.
You can see Al's other text-based art and stuff here.